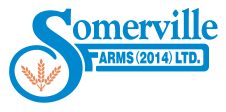 Reefer Division
We are a Western Canadian-based carrier providing daily service from Alberta, British Columbia, Saskatchewan and Manitoba into continental U.S.A.
Services
24-hour dispatch
Less Than Load (LTL) and Full Truck Load (FTL) temperature controlled service
Expedited service
Hotshot service available on request
ELD compliant
U.S.A. Customs Bonded

Equipment
53' tandem axle reefer trailers
All units equipped with GFI Systems Inc. GPS tracking technology
If you would like to find out how Somerville Farms (2014) Ltd. can help you with your transportation needs, please give us a call today.
We've asked the Owner Operators in the Reefer Division to share some thoughts on how they feel about the company. Here are some of their comments...
"I appreciate the fact there is an understanding that home time is important. I know ahead of time about my loads which helps me plan on the road and for my personal life."

"The dispatch team has kept every promise made so far. They truly work hard to ensure life out here is smooth as butter."

"...the support from the office when any problems arise on the road is outstanding!"